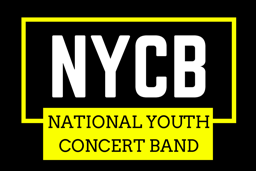 ‍Welcome to the National Youth Concert Band!
‍

‍The NYCB is the newest national level youth wind ensemble and is an exciting and challenging group for wind, brass and percussion players aged 12 to 18.
‍

‍Directed by Jonathan Parkes and a team of industry leading musicians and educators, the National Youth Concert Band gives students a unique opportunity to play, develop and perform with other talented musicians of a similar age and calibre.
‍

‍Covering a vast range of repertoire and with intensive expert tuition in each individual instrument, as well as some fun and games in between, the annual residential course is an unforgettable experience for young musicians around the 
‍country.
‍

‍Our next course will run from 4-11 April, 2020 when we will be returning to the Old Swinford Hospital school in Stourbridge. 
‍

‍If you'd like to join us, please click here for more information on how to apply or contact us for more information.
National Youth Concert Band CIC | Registered in England number 11665172
© Copyright of  National Youth Concert Band CIC       email; admin@nycb.co.uk